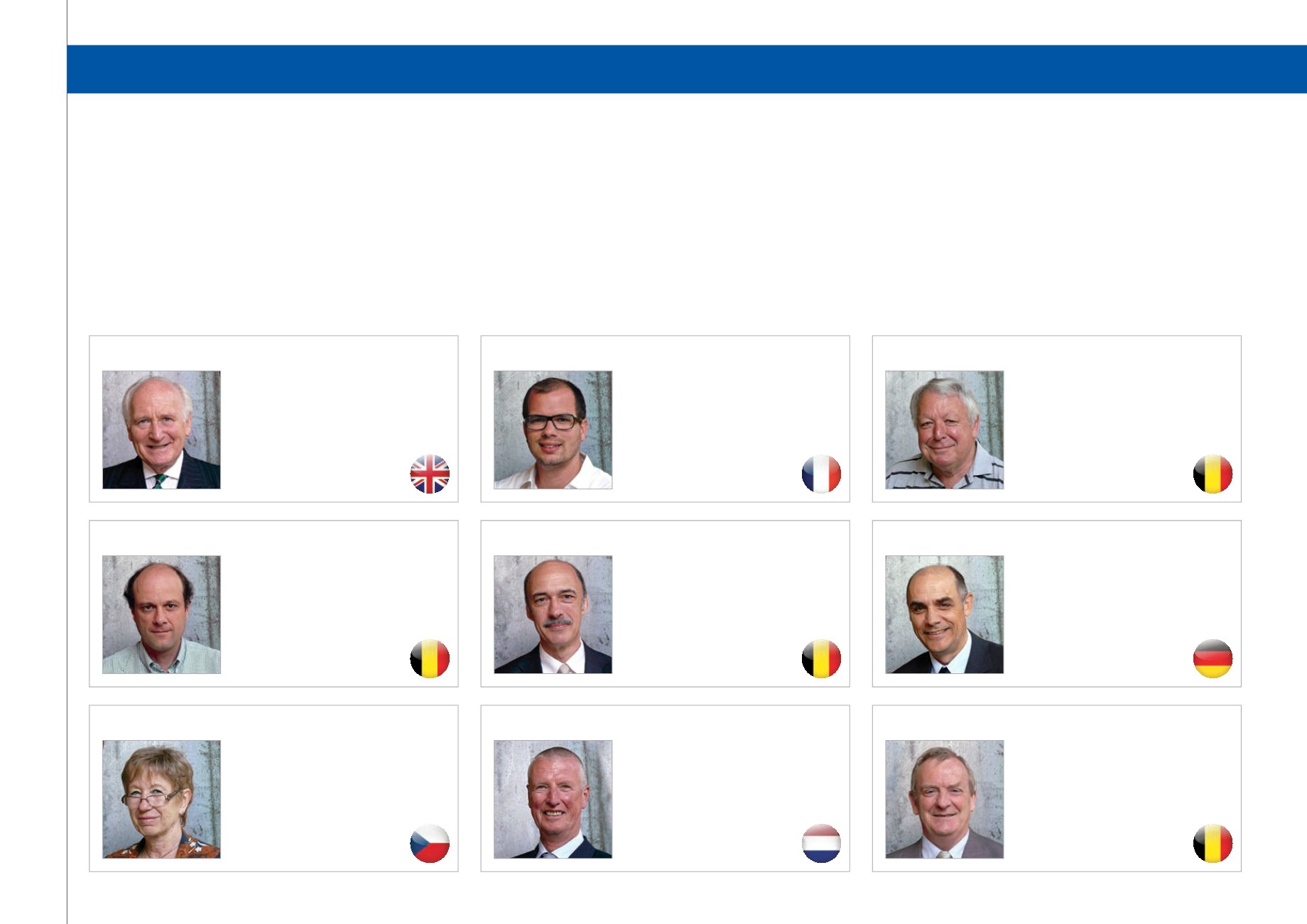 How were the projects judged?
An international jury, from both the academic and professional community, gathered in July 2013 for the evaluation of all submitted projects.
The jury took the following characteristics into account:
• The technical level of the design, detailing and/or the calculations (doubled points)
• The originality and prestige of the project
• The attractiveness and completeness of the presentation and the uploaded documentation
• The optimal use of the software functionalities and the illustration of a BIM process
• The overall impression of the project
In each of the 4 categories, one winner and three nominees were selected. From all the participating projects the jury also chose the 'Special Prize of the Jury' & 'Special Prize for Fabrication and Execution'.
Jury
David M J Ball FCMI MCS FRSA
David Ball Group plc
•
•
Specialty: Concrete Structures
Ir. ph D. Yves Duchene
Bureau d'études Greisch
• Department: Special studies
•
Function: Manager of special studies
•
Specialty: Structural Engineering,
Bridge Design, FEM modelisation
Prof. Ing. Alena Kohoutkova
Czech Technical University in Prague
•
Department: Faculty of Civil Engineering
•
•
Specialty: Concrete Structures
Ir. Diter Braet
Victor Buyck Steel Construction
•
Department: Buyck Engineering Paris
•
Function: Head of Engineering Office
•
Specialty: Steel Constructions
Prof. Dr. Ir. Jean-Pierre Jaspart
Liège University
• Function: Professor in Steel and
• Specialty: Stability and Resistance of Steel
and Composite Structures,
Ir. Dick Stoelhorst
BouwWise!
•
•
Specialty: Knowledge Management
Prof. em. Dr. Ir. Willy Patrick De Wilde
Vrije Universiteit Brussel
•
Department: Mechanics of Materials and
•
Specialty: Large span structures,
Lightweight structures, Vibrations,
Prof. Dr.-Ing. Jens Kina
KINA Ingenieurleistungen im
Bauwesen
•
•
•
Specialty: Structural Engineering,
Ing Msc Gilbert Vanden Borre
Stabiton bvba
•
Department: Civil Engineering
•
•
Specialty: Structural Engineering