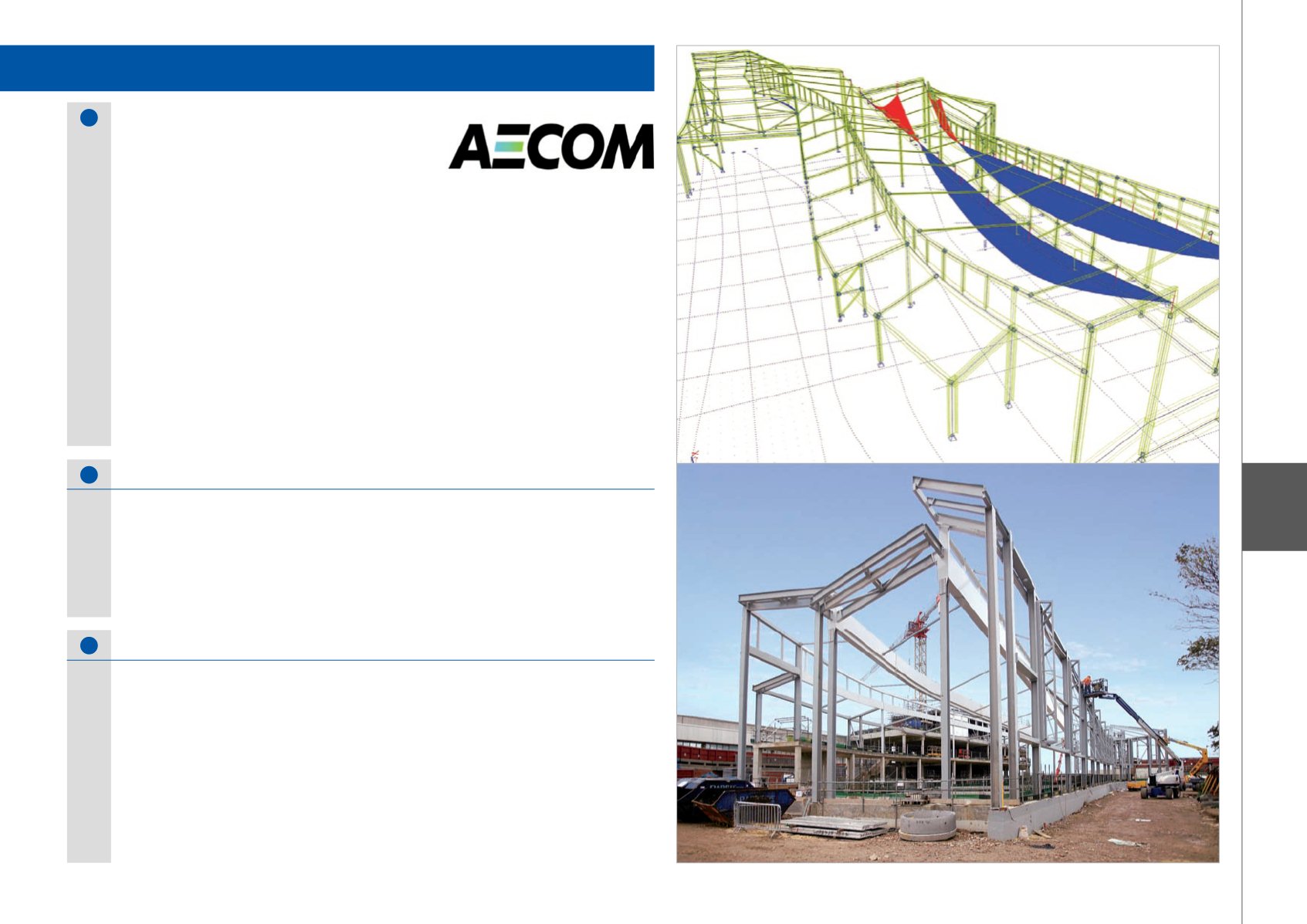 X
Nemetschek Structural User Contest 2013 - Category 1: Buildings
1
Nomination Category 1: Buildings
Wilkinson Eyre Architects
Worthing New Pools
Worthing New Pools is a landmark development on the south coast of the UK. The striking form reflects
a desire to provide not just a community leisure centre, but an iconic building that will attract interest
and investment to the local area.
The centrepiece of the RIBA competition-winning design is the steel framed pool hall, supported by
doubly curved, doubly asymmetric box-beams spanning over 50 metres. These create a flowing roof
profile reminiscent of ridges in blown sand on a beach.
Complex and irregular geometry combine with a mix of steel, timber and glass to create a sculpted and
striking building. Clear communication of the geometry and the predicted movements at interfaces was
essential to the successful delivery, and relied heavily on the use of Scia Engineer.
MidCity Place - 71 High Holborn
WC1V 6QS London, United Kingdom
AECOM is a global provider of professional, technical and management support services to a broad
range of construction and infrastructure markets. With approximately 45,000 employees around the
world, AECOM is a leader in all of the key markets that it serves, providing a blend of global reach,
local knowledge, innovation and technical excellence in delivering solutions that enhance and sustain
the world's built, natural, and social environments.
From major road and rail projects to energy generation, water management systems and creating
beautiful and successful buildings and places, AECOM in Europe works closely with clients across all
areas of the built and natural environment. Our teams of award-winning engineers, designers, planners
and project managers ensure that our solutions outperform convention. Combining global resources
with local expertise provides exceptional, high-quality, cost-effective professional and technical
AECOM