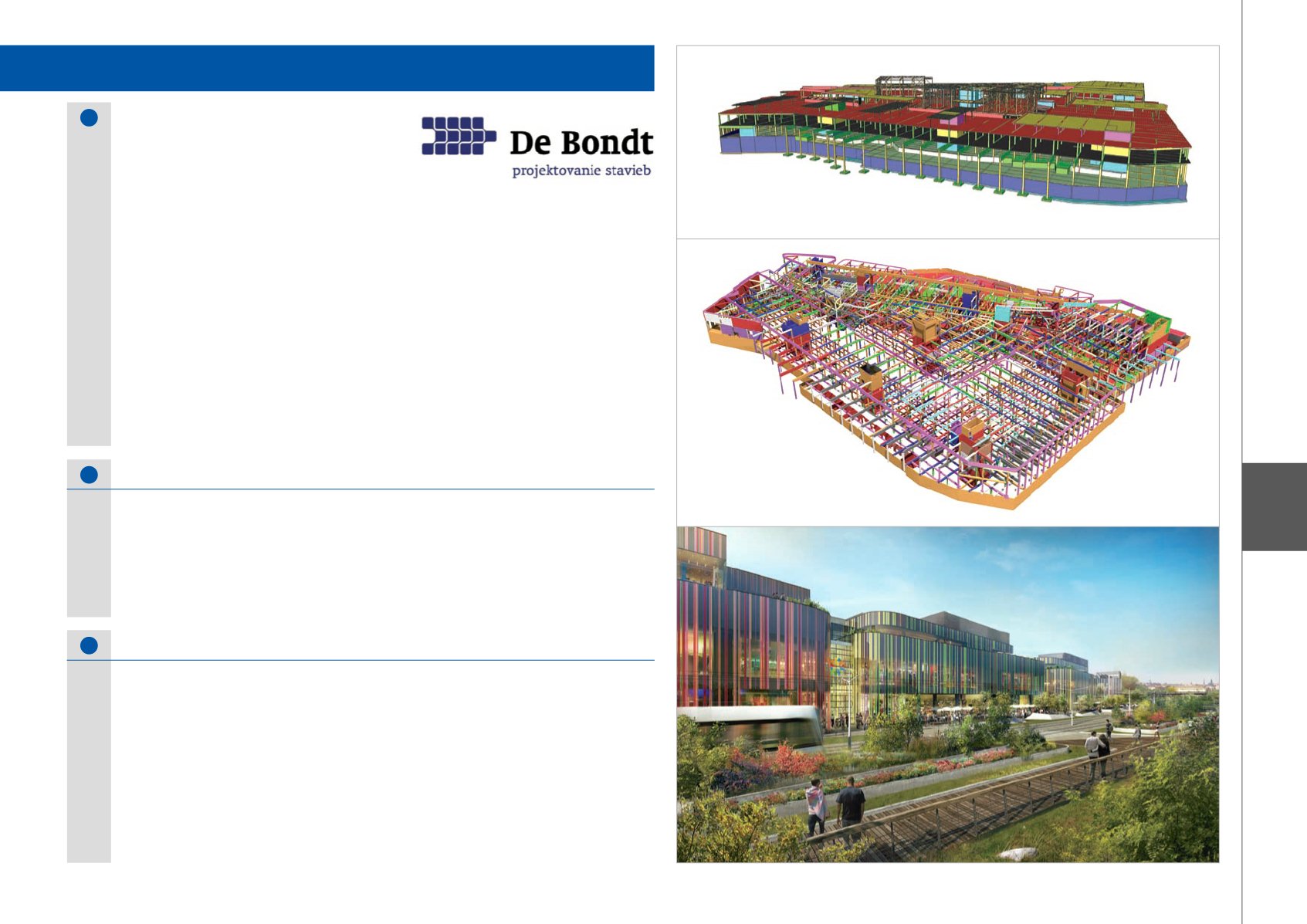 X
Nemetschek Structural User Contest 2013 - Category 1: Buildings
Category 1: Buildings
1
Galerie Šantovka
The Šantovka multifunctional project is emerging in the original location occupied by the MILO
Olomouc plant and represents an overall revitalisation of the land in the vicinity of the historical town
centre. On the total area of 11 ha, a modern urban district is to be gradually built, with objects for living,
commerce as well as administration.
Galerie Šantovka is the first stage of the whole project, offering more than 46,000 m² of leasable areas
with approximately 180 commercial units and 1,000 parking places.
The planning and engineering bureau De Bondt, s.r.o., was founded in December 1996 by the parent
Dutch company De Bondt B.V. and Slovak associates. Since then, the company has designed and
consulted on many industrial, commercial and residential projects all over Europe - the Netherlands,
Germany, the Czech Republic, Slovakia, Poland, Finland etc. - and outside Europe - Saudi Arabia,
De Bondt, s.r.o. is specialised in providing technical services:
• Statics of steel, reinforced concrete, prestressed concrete and masonry constructions
• Plans and shop drawings for steel and reinforced constructions
• Optimisation of constructions,
and in providing services and consulting for developers - we can provide the complete support and
documentation from the feasibility study up to the project documentation, participation in awarding the
contract, technical supervision and the final evaluation of project.
De Bondt s.r.o.
Benoy - United Kingdom, A8000 - Czech Republic