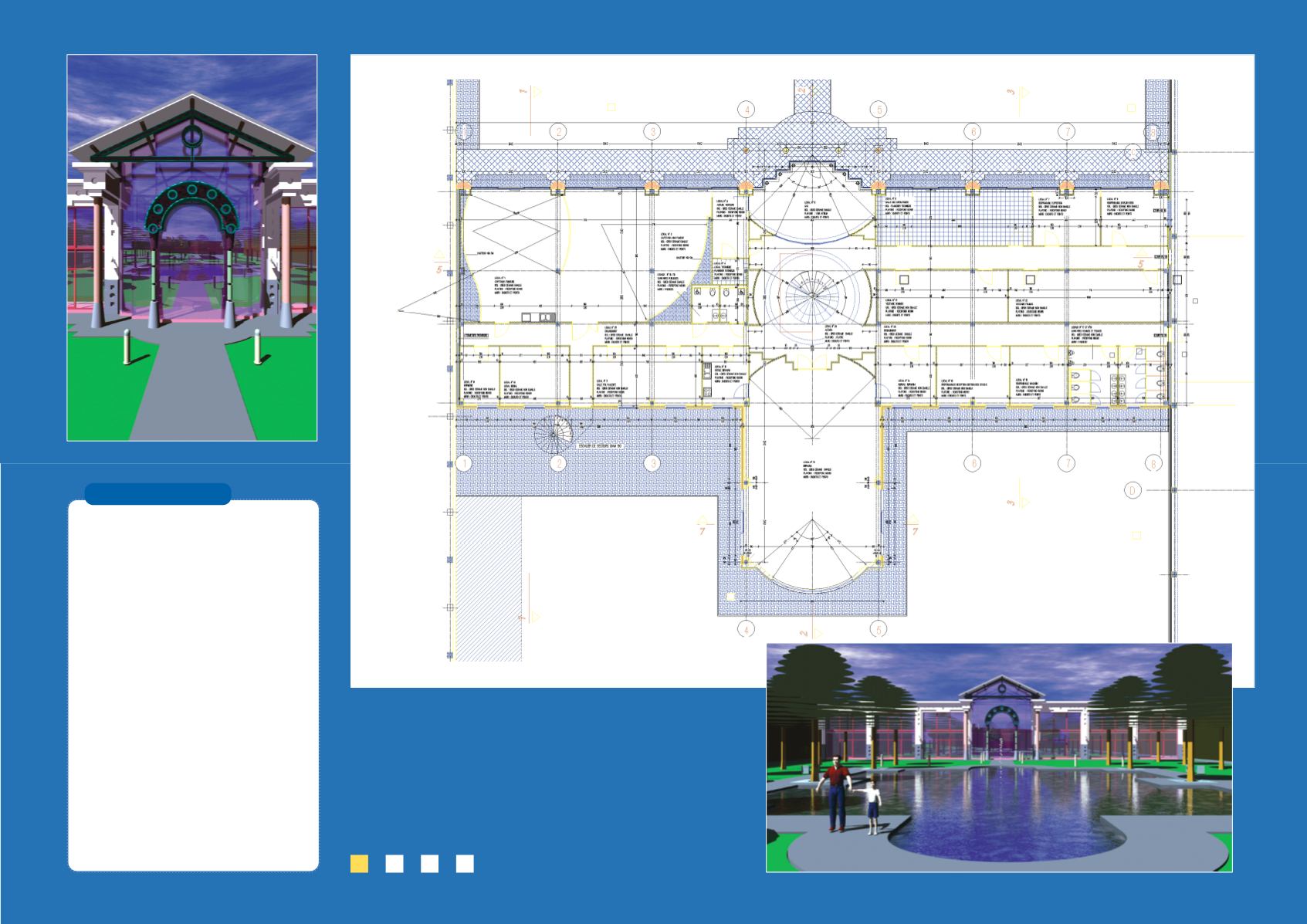 Pharmaceutical distribution centre in
Mareuil-les-Meaux (France)
Some data of the project: overall ground
surface of 50'000 m², distribution centre
of 8'000 m², logistic centre of 17'000 m²
and administrative centre of 1'600 m²
Site: smooth slope over the whole surface
(12 to 15m level difference)
An important feature was the integration
of the building within the site.
Several activities had to be inserted:
•
Distribution centre
•
Rental and maintenance agency for
home medical care equipment
•
Administrative surface
•
Logistic appendix
•
Technical appendices
Harmonious distribution of the different
buildings on the site taking into account
their function and the slope of the ground.
Project has been realized with Allplan.